Payment can be made:
Confirmation of booking is only valid upon receipt of a deposit of 30% of the total cost.
a) Paypal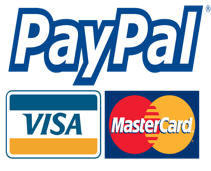 PayPal lets anyone with an email address send and receive money online, and is the most experienced credit card and check processing company on the internet.
PayPal uses existing financial infrastructures of bank accounts and credit cards, and acts as the only intermediary between the Buyer (You), and the Seller (Lazaros & Elenas Studios).
This is what makes PayPal the most trusted online payment system.
PayPal is trusted by millions of buyers! It is one of the most preferred payment methods.
Paypal acount: This email address is being protected from spambots. You need JavaScript enabled to view it.
 

 
b) Bank Transfer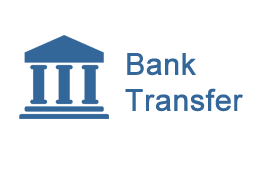 Pay with bank transfer!
RESERVATIONS FOR 2 ROOMS AND OVER (GROUP BOOKINGS) 
For reservations of two rooms or more, you will be asked for two prepayments. One prepayment of 35% at the time of confirmation and a second 35% 21 days prior to arrival.In the case of group bookings the deposit is non-refundable.